The building often spoken of merely as The Bargello was erected at one of the decisive moments in Florentine history. In 1250 the nobles, who had governed till then, were forced to accept a new constitution which gave more extensive rights to the Guilds as representing the new middle class the rising to power.
The most ancient part of the edifice, the part flanking Via del Proconsul, was finished in 1260 and was a  monumental expression of the pride and the power of the people. The somewhat square block, the severity of which is broken only by somewhat small mullioned windows (the large Gothic window on the side that flanks Via della Vigna Vecchia was due to alterations made in the 14th century), has a big battlemented tower, and still retains the powerful and threatening character which was intended by those who built it.
In 1865 it was transformed into National Museum intended for the reception of sculptures and works of art of various kinds, other than paintings.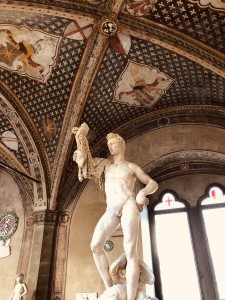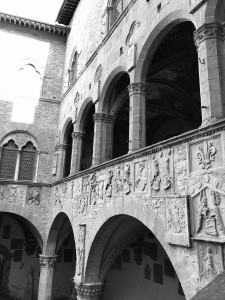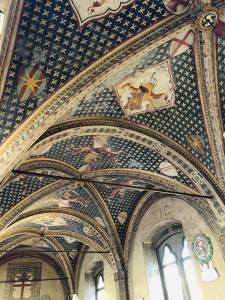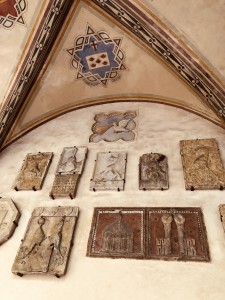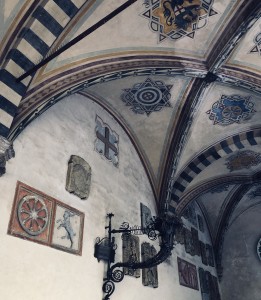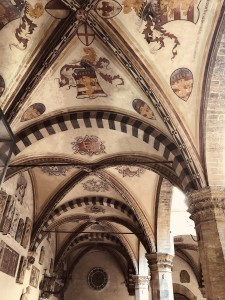 Photo by A day in Florence